1 minute read
code-katas
December is time for chillin'...and refactoring
I woke up this morning and was about to add my daily goals to Evernote… last note read 2012-11-30, look at the current date and damn! It's December already! Where did November go? Where did 2012 go? :)
Anyhow, December is upon us! This month I have decided not to do a barbaric monthly, instead I will focus on reading, learning and practicing. I will start by finishing reading Martin Fowler's Refactoring and turning its refactoring exercises into Code Katas at GitHub. Hopefully I will find some extra time to delve into other stuff, blog, increase the size of my teeny tiny Wiki, write a trial version of quiz4couples… and Chill!
Have a great weekend you all!
---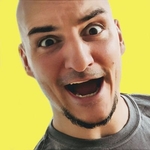 Written by Jaime González García , dad, husband, software engineer, ux designer, amateur pixel artist, tinkerer and master of the arcane arts. You can also find him on Twitter jabbering about random stuff.
---