1 minute read
windows8
Getting my Feet Wet With Windows 8 Store Apps Development
{% img left /images/beginning-windows-8-app-dev.jpg "Beginning Windows 8 Application Development" "Beginning Windows 8 Application Development" %}
Earlier this year I decided that I wanted to get my first contact with Windows Store App/Windows8 development. I did not have a lot of time, since I want to focus on refreshing my web development skills and becoming a web-dev-wiz for my new job, so I needed something quick and light. I decided to take advantage of my ever-growing library of ebooks and start reading Beginning Windows 8 Application Development - XAML Edition by Kyle Burns. It was definitely a great initiation to Windows Store and modern application development with 300 pages of pure goodness covering:
The Microsoft design language
Windows Store Application types and XAML controls
Data binding and MVVM
IoC, Dependency Injection and Service Locator
Service Agent Pattern, REST services and Odata
Asynchronous programming model: async and await
Contracts: Search, Share
Notifications and Tiles
Sensors, Camera and Location API
The Windows Store
The book doesn't go very much in depth in any of the topics, but it gives a very good overview of the windows store application development experience and a lot of interesting exercises illustrating each feature to get you started. The image below, for instance, is a Netflix movie browser that consumes and OData web service.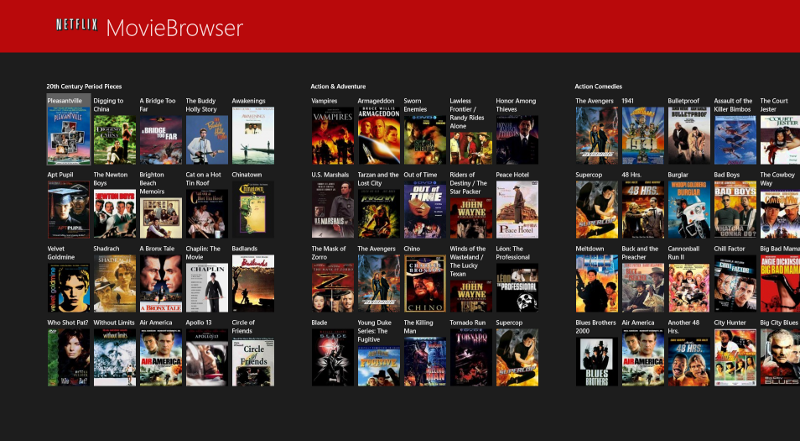 So, putting Windows 8 in pause. Web dev! Here I come! :)
P.S. As usual, you can find my test projects at GitHub.
---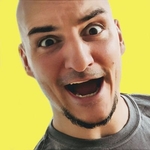 Written by Jaime González García , dad, husband, software engineer, ux designer, amateur pixel artist, tinkerer and master of the arcane arts. You can also find him on Twitter jabbering about random stuff.
---