• 22 minutes read
angular
Good morning traveller! Today I want to appeal to the builder in you, the tinkerer, the dreamer. The person who loves coding, building stuff from scratch, sometimes to solve a problem, sometimes just because it's goddamn fun.
How often do you have a new idea for a cool side project?
You're in the shower, and all of the sudden, you have this amazing idea… but somehow you never find the time to do anything about it. And it slowly withers and dies and ends up in the lonely cemetery of ideas…
Does this sound familiar to you? How many of you have ideas that are withering abandoned in the darkest corner of your brain?
A while back I read a book - Die Empty - in which pages I read something like the following (I am mostly sure it was this book… 80%… 60%?):
The graveyard is the richest place on earth, because it is here that you will find all the hopes and dreams that were never fulfilled, the books that were never written, the songs that were never sung, the inventions never shared, the cures never discovered...
And this is super sad, and very true. We live in a society that pushes us towards mindless consumption and we forget to exercise one of the most giving and fulfilling skills we have as humans: creating.
And that sucks!
Fear not! And don't be saddened either! For today I'm going to show you a friction free way to bring your ideas to life with Angular and Firebase.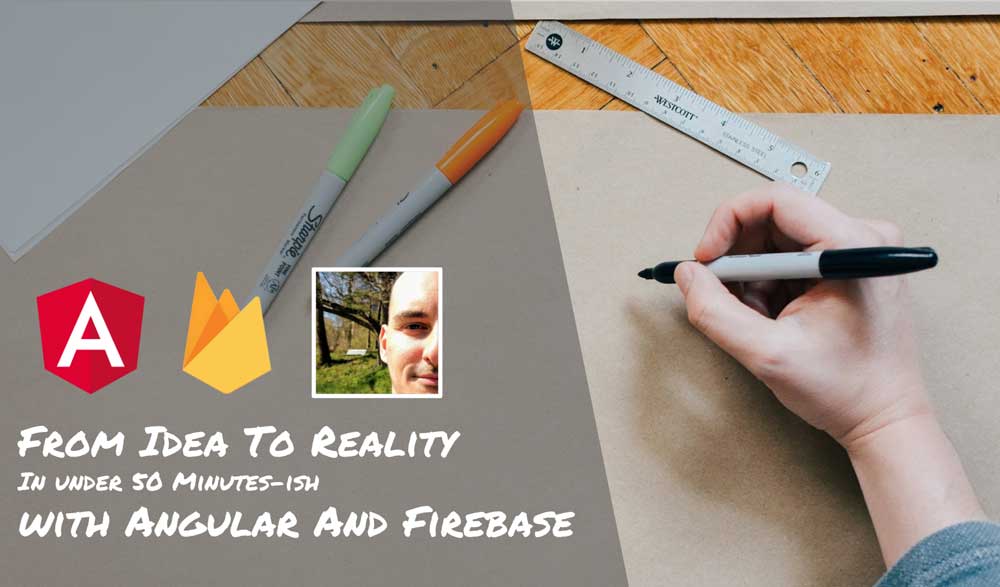 Read on →