4 minutes read
What am I working on right Now?
Hi! Welcome to my now page! Here you'll be able to find out what I am doing and working on right now!
In General
I live with my beloved wife Malin and kids Teo and Li in a cozy house in the north of Stockholm, Sweden. Right now, I'm on parental leave taking care of both kids and specially trying to keep Li alive and healthy as she explores the world. I spend most of my time focusing on the kids, taking care of the family and our house and garden. Things go at a slow pace these days so I do a lot of staring at the world in wonder and pondering. In very rare ocassions I learn stuff (gardening, cooking, programming), write about it and tinker.
When I'm not on parental leave I work as a Senior Software Engineer at Google focusing on creating an awesome meeting experience (If you're interested in learning more about it take a look at my linkedin profile). I also spend part of my time as a Developer Relations for Angular and Google in the Nordics developer community. I speak occasionally at conferences and meetups, write articles, run workshops and talk to developers about how they can do cool things with Angular and JavaScript. I sometimes arrange developer community events at the Google Office in Stockholm as a way to support and encourage the thriving local dev ecosystem and put it in contact with other Googlers.
I love family breakfasts and in the afternoons I like to do stuff with Malin and Teo, talk, perhaps grab a beer, watch something and sometimes I sneak some programming and reading and writing. I have a short commute and I like to walk as much as possible and listen to podcasts and audiobooks. I try to go to bed at around 11pm, it usually becomes 12 or even 1 as I read on my kindle. Sometimes when my family sleeps I do weird shit like programming, writing books or articles for this blog. Some other times I practice meditation or I go to the gym, run and lift some weights.
Work
I work as a Senior Software Engineer at Google in the Google Meet web team. I've done some work in our meeting rooms, provided useful and beautiful visualizations to our Google Meet admins, and enriched the Google Meet web client user experience with virtual backgrounds and client-side encryption amongst other things. I also spend time spreading best engineering practices, code health efforts and building internal developing tooling to make our engineers feel more productive and empowered.
Speaking
I sometimes speak at meetups and conferences. Although since Teo was born I don't do it that often. I've barely got any time. Go figures. Here you can find my latest speaking engagements.
Side Projects
Workout
I try to work out at least 4 times a week. But since COVID it has been a real struggle. I don't dare to go back to the gym and in the absence of that I've found super hard to build a consistent working out habit. I try to get by with a set of home kettle bells, a weighted vest, Ring Fit Adventure and going for long walks.
Reading!
Reading is one of my passions/vices. You can find what I'm reading in this blog.
I'm Learning
…struggling to catch up with anything web-related…
Cooking and Eating
…less carbs and less processed foods. More healthy fats and lots of veggies. I'm testing the bulletproof diet and seeing whether I can reach that unlimited energy state it promises. Bye carb sugar crash.
Listening to
… Spotify Discover Weekly, so Spotify decides for me now hahaha … Skyrim when I need an energy boost … a lot of podcasts. My favorites right now are JavaScript Jabber, TED Radio Hour, Lambdacast, Revisionist History and The Tim Ferris Show … And audio books.
In the Weekends
…I mostly do stuff with Malin, Teo and Li :)
---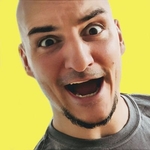 Written by Jaime González García , dad, husband, software engineer, ux designer, amateur pixel artist, tinkerer and master of the arcane arts. You can also find him on Twitter jabbering about random stuff.
---