This is the second part of a beautifully crafted narration inspired by a talk I did at Swetugg 2017 on Angular Material. Missed the first part? Go here
In the first part of this series we talked about the importance of aesthetics and how beauty improves user experience. But building beautiful apps is kind of hard so it's nice to get some help from awesome visual languages like Material Design and libraries of components like Angular Material. Angular Material brings all the awesomeness of Material Design to your Angular apps. It provides numerous components that work seamlessly with Angular and which can both boost your productivity and let you create truly beautiful web apps.
To showcase some of the components that you have available today, we are going to build this dating app: Derek Zoolander's Center for Models Who Can't Find Love.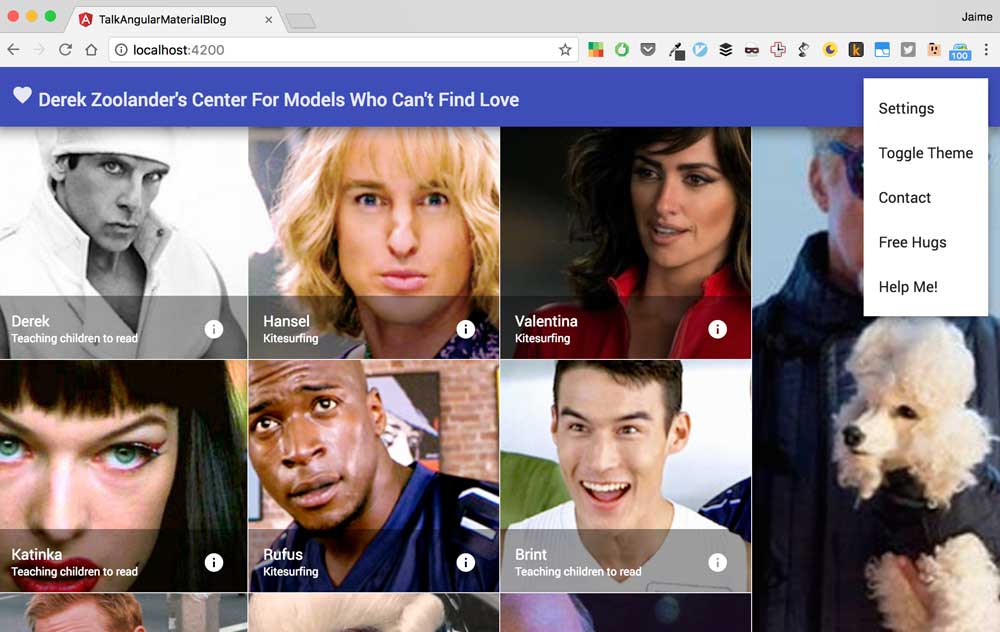 Let's get started!
Read on →