Hi!
Can't believe that January has gone by so fast. Just in a little bit more than a week I'll be speaking at the Swetugg conference about how you can build beautiful apps with the new Angular Material. If you are going to the conference then don't hesitate to join me! It'll be awesome! If you live in the Stockholm area or are passing by this beautiful city then consider coming to the conference, there's a ton of great talks and speakers in 4 tracks and 2 days.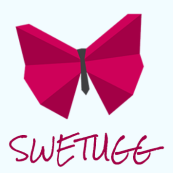 Oh! And if you see me around, please say hi! I'd love to hear how you're using Angular or talk about anything that you're doing really.
If you can't come then don't worry! I'll be writing a series of articles and doing some recordings so you can enjoy and learn more about Angular Material at your own pace.
Hug! And have a wonderful day!