Barbaric Monthly is my attempt at building/improving a coding project per month so that I can experiment with old and new technologies, learn ad infinitum, remain excited about the craft and nurture my passion for software development. This Barbaric Monthly is about developing a personal task management system with a command line interface.
And from minute 4… one, two, three…
Setting the mood for writing :).
5 days left of Barbaric August and it looks like I may be able to have something that remotely, vaguely, nearly seems to work. It is a starting point anyhow, and I feel it will spawn many interesting branches of development in future Barbaric Monthly's to come.
Since my last update I was able to put some hours after work and build Skynet!! Or more likely something with the AI prowess of a stone. See the evidence by yourself below: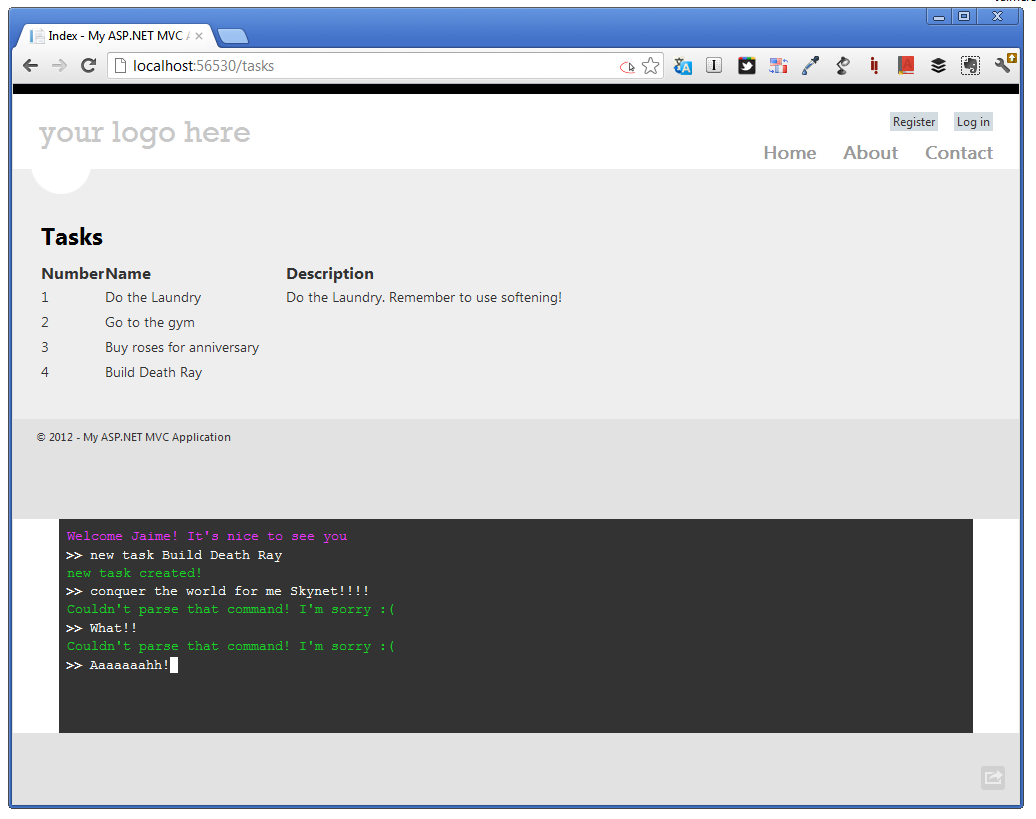 Yeah… That rule-the-world thingy did not work so well for me.
P.S: Don't miss the outstanding episode of the Windows Developer Show @RyanLowdermilk and @tlowdermilk recorded from That Conference.
*Update 2012-08-27: Seems like all hope is not lost after all xDD…*
@vintharas My mission is to protect you.

— The Terminator (@_TheTerminator_) August 26, 2012
---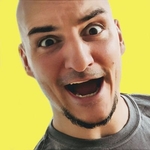 Written by Jaime González García , dad, husband, software engineer, ux designer, amateur pixel artist, tinkerer and master of the arcane arts. You can also find him on Twitter jabbering about random stuff.
---