3 minutes read
barbaric-tip-of-the-week
Barbaric Tip of the Week: Improve Your Visual Studio Web Dev Fu With Web Extension Pack
Barbaric Tip of the Week is a weekly series whose main purpose is to share tiny bits of knowledge that I find specially useful and interesting.
This week's Barbaric Tip is Mads Kristensen's great Web Extension Pack for Visual Studio, a bundle of super helpful plugins that will improve your web development experience and bring modern web development into Visual Studio 2015.

If you are familiar with modern web development you'll have noticed that it is very command-line driven. If command-line is not your cup of tea, or you just feel more comfortable staying inside the comfortable walls of Visual Studio, then the Web Extension Pack is right for you, since it brings all these modern web development tools right into Visual Studio. The bundle contains:
Go Get it now!! :)
And if you are interested in contributing check their repository at GitHub.
---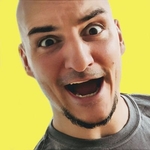 Written by Jaime González García , dad, husband, software engineer, ux designer, amateur pixel artist, tinkerer and master of the arcane arts. You can also find him on Twitter jabbering about random stuff.
---