2 minutes read
articles
Epic Articles and News Week 42: Programming beats Blogging
Welcome stranger, sit down by the fire and let us hear the epic deeds, the tales of joy, of woe and of note that occurred these past seven days.
Days and Weeks pass by in a blur, wake up at 5, work on quiz4couples, cuddle with Malin, breakfast, go to work, gym, more work, home, dinner, Malin, sleep and restart! I find myself spending most of my free time working on quiz4couples and I am having a hard time to find any time to blog at all! But fear not, I think that as soon as I finish quiz4couples I will spend a couple of weeks writing blog posts about my experiences on that, that will surely be interesting :).
Here are the most interesting stuff I consumed last week:
Epic News
Epic Articles
Great interview with Jeff Atwood where he talks about his passion for programming, StackOverflow, usability and building a community.
Epic Podcasts
I discovered that the crowd from .NET Rocks are also running a new show The Tablet Show where they talk about mobile and tablet development on all platforms!
Epic Courses
And that's all for today! Have a nice one!
---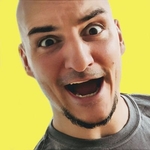 Written by Jaime González García , dad, husband, software engineer, ux designer, amateur pixel artist, tinkerer and master of the arcane arts. You can also find him on Twitter jabbering about random stuff.
---