3 minutes read
personal
Goodbye 2014, Hello 2015!!
Following the now tradition of the yearly reflective summary, it is time for the wrap-up blog post on what I achieved on 2014, which were my biggest #fails and what I am planning to do in 2015. Here it goes!
In 2014 I:
Had a beyond awesome year with my beloved Malin filled with awesome moments like our trip to Japan and moving from Linköping to Stockholm.
Started my own company and built a website as a company hub.
Had a great year working as a software developer at Medius where I got to continue developing my skills as a software developer and working with great colleagues.
Got a new job in Stockholm at an awesome company, Active Solution, and I am looking forward to get started in January.
Wrote 32 blog posts this year, and also recorded my first video ever.
Created several new presentations this year on RavenDB, Knockout.js components, developer productivity, LESS, Ionic and REST, and gave two talks in our local .NET user group in Linköping.
Read 50 books on programming, business, fantasy, sci-fi and self-improvement, almost a book per week of the year.
Went to a hackathon and built pendel panda, an awesome experience both for the chance of working with a great team with very diverse skills and for being able to work with Ionic and dip my toes into the hybrid mobile development scene.
Did lots of learning, this year focusing on:

JavaScript and its more functional flavors
Angular
Ionic, PhoneGap, Cordova and hybrid mobile development
REST and Hypermedia

This is my third year since I quit smoking and I am still going strong.
Led a healthy lifestyle with a great work-life balance, lots of training (running and weightlifting) and healthy eating. It got a little screwed towards the end of the year when I got a shoulder injury but I'm back now biatches! :)
Some of my biggest #fails, things that I really wanted to achieve but I didn't were:
I did not write a book
Even though I started a company, built a website for it, and started developing a couple of new features for quiz4couples I never got anything finished, nor built any new product at all, which sucks. This was a BIG fail for me.
Didn't invest almost any time in improving my design/art skills
If I had to summarize 2014 I would call it a year of big changes with moving to Stockholm after living the last 4 years in Linköping and starting a new job at the center. I think I spent a lot of energy and time in both of these milestones, but in spite of this all I still got a lot of things done.
In 2015 I want to:
continue investing in my great relationship with Malin :)
develop at least one product with my company
write a short book
become an even more awesome software developer and specialize more in front-end development
blog smarter, being more consistent developing a writing habit instead of doing one-time-writing-marathons as I do know almost a 80% of the time.
invest more time in my drawing/design/art skills
continue investing in a healthy lifestyle
but above all I want to become a finisher, I want to spend this year focusing on strengthening the habit of finishing the things that I start.
Hope that you also had a great 2014 and that an even more awesome 2015 awaits you! Let's get started kicking some ass!… and finishing the goddamn stuff :)
---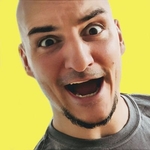 Written by Jaime González García , dad, husband, software engineer, ux designer, amateur pixel artist, tinkerer and master of the arcane arts. You can also find him on Twitter jabbering about random stuff.
---