1 minute read
worbs
Projects Hub is Up And Running!
Finally got myself around creating the projects hub. I'll be updating it as I start/advance/end projects. Check it out, got some game and mobile dev at present. :)
---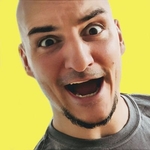 Written by Jaime González García , dad, husband, software engineer, ux designer, amateur pixel artist, tinkerer and master of the arcane arts. You can also find him on Twitter jabbering about random stuff.
---