3 minutes read
resources
Some great resources to begin learning node.js
For a while now I have had one eye on node.js, looking in the distance and oftentimes thinking hmm… it would be cool to find some time to take a look at that technology :)… but never actually doing anything at all. A couple of months ago however, and with the excuse of participating in east sweden hack, I found the perfect opportunity to start dabbling in node. (yey! ftw!)
After some experience with node, and with the fresh eyes of a newbie that hasn't yet bumped into those painful areas that every technology has, I must say I love it. I love the vim/cli combo, the speed (or perceived speed) of development, the culture of automation and the rich library ecosystem. So much so, that I am looking forward to continue learning node and will definitely use it in my upcoming side projects.
Ok, to the meat of the blog post. Here are some of the resources I used to learn what little I know about node.js.
Yeoman is more than just a tool. It's a workflow; a collection of tools and best practices working in harmony to make developing for the web even better.

Our workflow is comprised of three tools for improving your productivity and satisfaction when building a web app: yo (the scaffolding tool), grunt (the build tool) and bower (for package management).
Check this video for an illustrative introduction to how to use yeoman:
Finally, you can find a super extensive list of resources contributed by the node.js community at StackOverflow.
---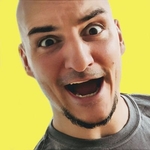 Written by Jaime González García , dad, husband, software engineer, ux designer, amateur pixel artist, tinkerer and master of the arcane arts. You can also find him on Twitter jabbering about random stuff.
---