1 minute read
typescript
TypeScript Types Deep Dive - The Talk
Just some weeks ago I made a talk about TypeScript, how we do TypeScript at Google and the TypeScript type system. I hope you'll enjoy it. I think it came out quite fun (If I may say so myself).
And there's a bunch more videos on TypeScript after that one. Hope you'll find them useful!
---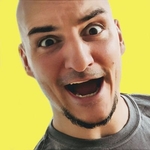 Written by Jaime González García , dad, husband, software engineer, ux designer, amateur pixel artist, tinkerer and master of the arcane arts. You can also find him on Twitter jabbering about random stuff.
---