1 minute read
exploring-vim
Vlog: New Series on Vim in Visual Studio Code!
Hey! Good day to you!
I just started a new vlog series to help you be more productive in Visual Studio Code by using the VSCodeVim extension. VSCodeVim brings the awesomeness of Vim right inside the comfort of Visual Studio Code.
Inspired by egghead.io, I've made a series of super short videos with very concise information so that you can get the most out of them in very little time. Enjoy!
At the time of this writing the series has seven videos on the very basics of Vim and is aimed at people with no previous Vim experience. As the series moves along I'll go tackling more advanced Vim features and how to take the most advantage of both VSCode and Vim.
---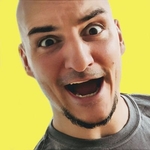 Written by Jaime González García , dad, husband, software engineer, ux designer, amateur pixel artist, tinkerer and master of the arcane arts. You can also find him on Twitter jabbering about random stuff.
---