Hi folks! :)
Thought I would write a little bit about what I am doing to market quiz4couples, tips, tricks and interesting resources that I have found so far that may be useful to you when you market your app.
1. Create a Landing Website For Your App
The first thing I wanted to do was to have a central hub for marketing quiz4couples where people could find out about the app, but also, and perhaps more important, where users could contact me and influence quiz4couples roadmap and development. I thus created apps4couples.com (also quiz4couples.com) this last week, which at present it is just a static website and which I will continue developing adding some super basic CRM functionality (controversial decision) in the upcoming weeks.
For this particular website I bought and customized a twitter bootstrap template at WrapBootstrap.com. As a software developer with a full-time job I have veeery very few time to work on side projects, so I really need to pick my battles, and if I can get the job done to a certain quality standard with 15$ and an hour of investment, then that's great :).
There are a Gazillion other options for creating quick websites, choose the one that you are the most familiar with (come on, you are a developer after all xD) and rock on! Also, don't forget to take a look at Scott Hanselmans' first windows phone app experience for more great tips.
2. Engage With Social Media and The Windows Phone Community
The fastest, easiest, cheapest thing you can probably do to start marketing your app is to leverage social media. You most surely already have a twitter, facebook, google+, linkedin, etc account, use them to spread the word. Next, write an informal press release and send it out into the windows phone community: wpcentral, wmpoweruser, everythingWM, Windows Developer Show, and any other media source that you can find. The press release should include:
3. Build a Community
This is huge: Taking care of your users, listening to them, making them feel that you care and that you are approachable, that they can influence the development of that app that you made and they love and find super useful or fun. I will definitely be working on this :)
A Note about Nokia's Marketing-In-A-Box
An interesting tip I got from the AppBizDev podcast was the existence of Nokia's Marketing-In-A-Box, a windows phone app marketing bundle for dummies :):
It comes with a 40 page app marketing crash-course guide (which I haven't had the chance to read so far) and with a series of digital resources that allow you to create a website, facebook tab, video and banners, all super streamlined and taking advantage of the resources you already have in the windows store marketplace. The video is a liiiittle bit cheesy and the app screenshots don't fit in 100%:
But the banner making tool was pretty nifty: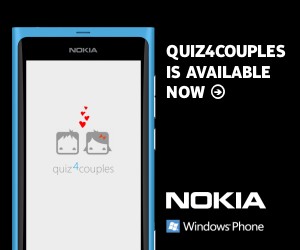 Other Interesting Resources
God I am tired… xD Three hours awake and I feel like going back to sleep xDD
Cheers!
---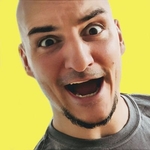 Written by Jaime González García , dad, husband, software engineer, ux designer, amateur pixel artist, tinkerer and master of the arcane arts. You can also find him on Twitter jabbering about random stuff.
---