1 minute read
webdev
ASP.NET MVC 4 Wiki
Introduction
For an introduction, read ASP.NET MVC Overview article in www.asp.net. ASP.NET MVC is open source and its source code can be found at CodePlex.
The code samples for this wiki can be found at GitHub (see ASP.NET MVC test projects - Pro ASP.NET MVC 4)
Table Of Contents
Other Articles
---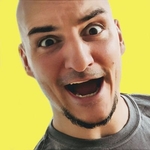 Written by Jaime González García , dad, husband, software engineer, ux designer, amateur pixel artist, tinkerer and master of the arcane arts. You can also find him on Twitter jabbering about random stuff.
---