1 minute read
vim
Cool github repos
Aggregations
Spark joy. Easy ways to add design flair, user delight, and whimsy to your product!
Web libraries
proxy-www. A really smart use of ES6 proxies to wrap the fetch API.
---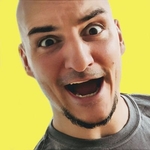 Written by Jaime González García , dad, husband, software engineer, ux designer, amateur pixel artist, tinkerer and master of the arcane arts. You can also find him on Twitter jabbering about random stuff.
---