1 minute read
podcast
How To Make a Podcast
Below are some resources that can help you create a podcast or audiobook:
Tools For Recording
Tools for Creating The Podcast Website and The Podcast as an RSS feed
Gatsby.js

I created a plugin that support multiple podcasts as a local plugin. May release it if you're interested.
Publishing Your Podcasts
iTunes and Google podcasts (as well as most podcast apps) use RSS feeds to consume your podcast episodes.
---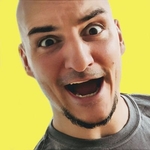 Written by Jaime González García , dad, husband, software engineer, ux designer, amateur pixel artist, tinkerer and master of the arcane arts. You can also find him on Twitter jabbering about random stuff.
---