What is Ember?
Design Goals
Opinionated framework with a holistic approach
Encompass everything you need to write awesome applications
Package best practices into a single framework
---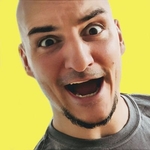 Written by Jaime González García , dad, husband, software engineer, ux designer, amateur pixel artist, tinkerer and master of the arcane arts. You can also find him on Twitter jabbering about random stuff.
---