• 1 minute read
ilpomodoro
Il Pomodoro is a web-based pomodoro technique client built with knockout.js that I started as part of my Barbaric Monthly series.
Although it is currently in alfa version, you can check it out at www.barbarianmeetscoding.com/iPomodoro (as usual, the source code is hosted at GitHub).
For more information, refer to the archives.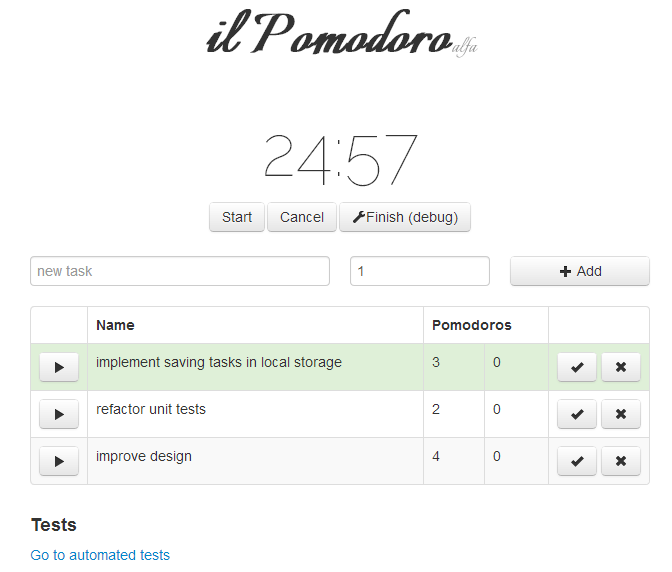 ---
Written by Jaime González García , Dad, Husband, Front-end software engineer, UX designer, amateur pixel artist, tinkerer and master of the arcane arts. You should follow him on Twitter where he shares useful stuff! (and is funny too).Follow @vintharas
---