• 1 minute read
Quiz4Couples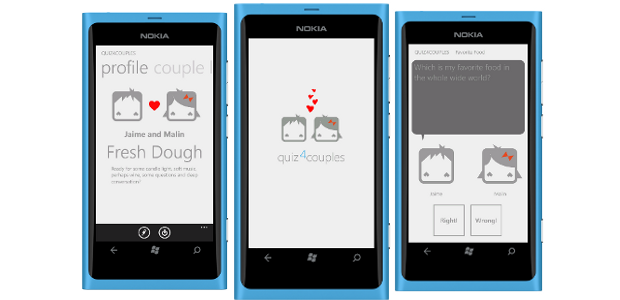 Quiz4couples is a super simple quiz game for couples. The gist is to gather together with your beloved one, grab some wine, light some candles and then via the app, go asking questions to each other, remembering the good old times, finding out more things about each other, enjoying the moment and having fun.
It has features like a couple profile, different couple levels, and different types of quizzes that are unlocked as you go playing, but the most important thing is just to talk about each question, enjoy the conversation and be honest to each other.
You can follow my advances and a walkthrough of quiz4couples development process in the Barbaric September feed. Also check apps4couples.com or quiz4couples.com for the latest news on my apps 4 couples series, and, of course quiz4couples is available at the windows phone store.
UPDATE: quiz4couples has been featured both in the Windows Developer Show and in AppBizDev Podcast.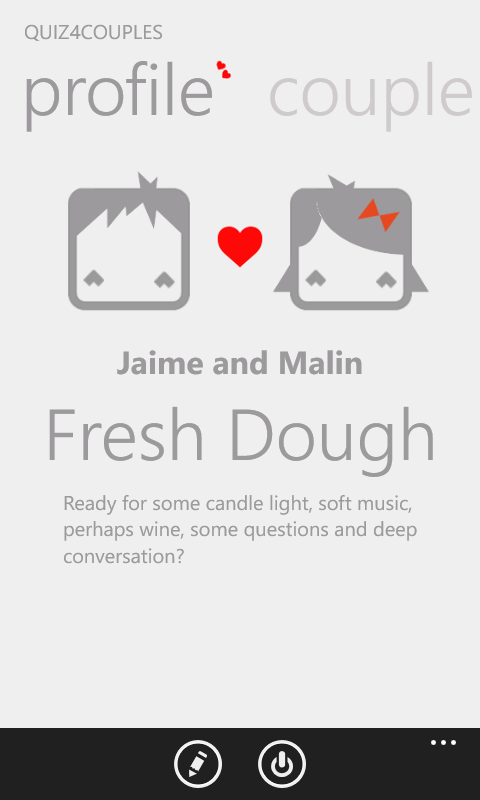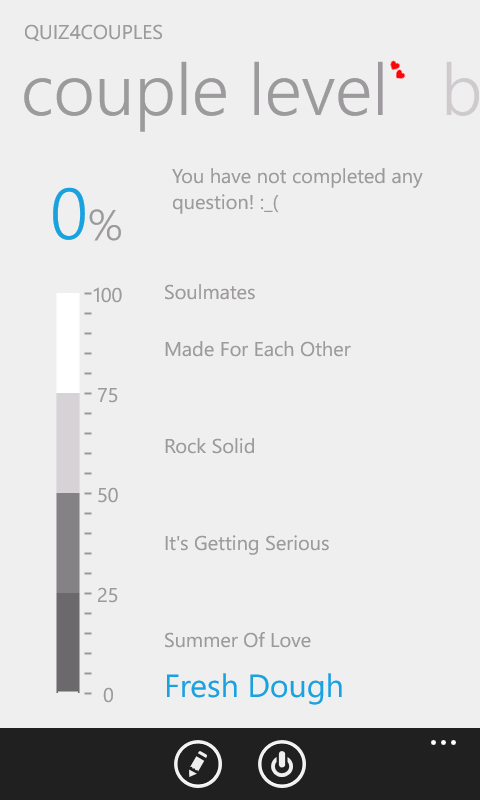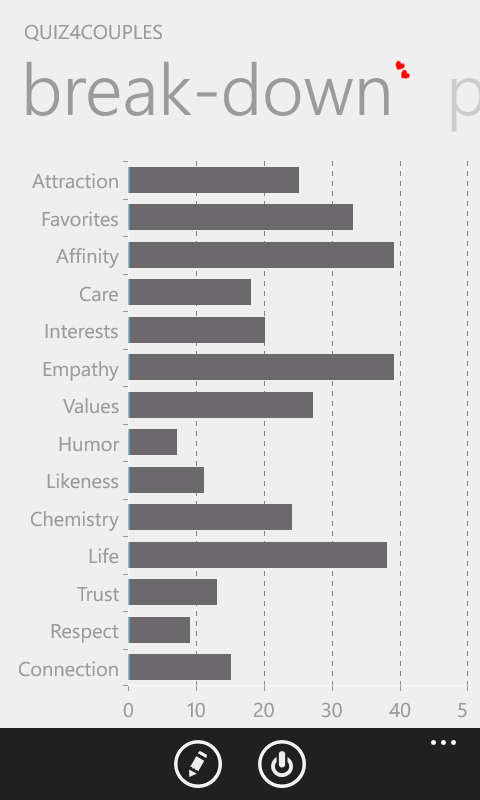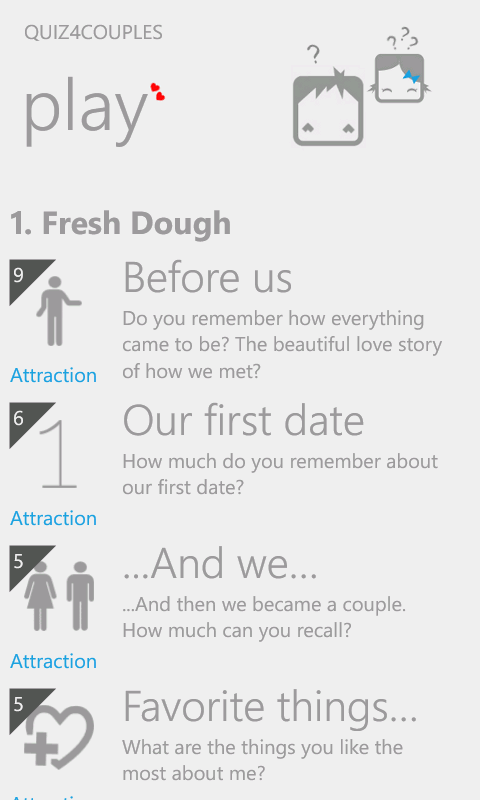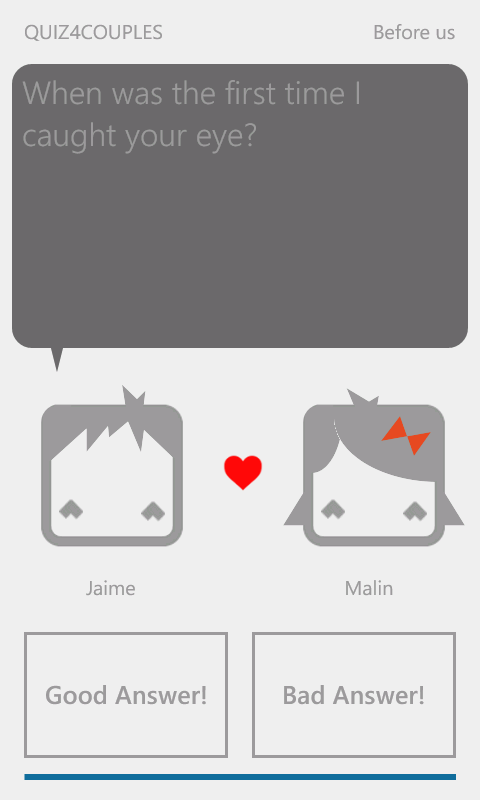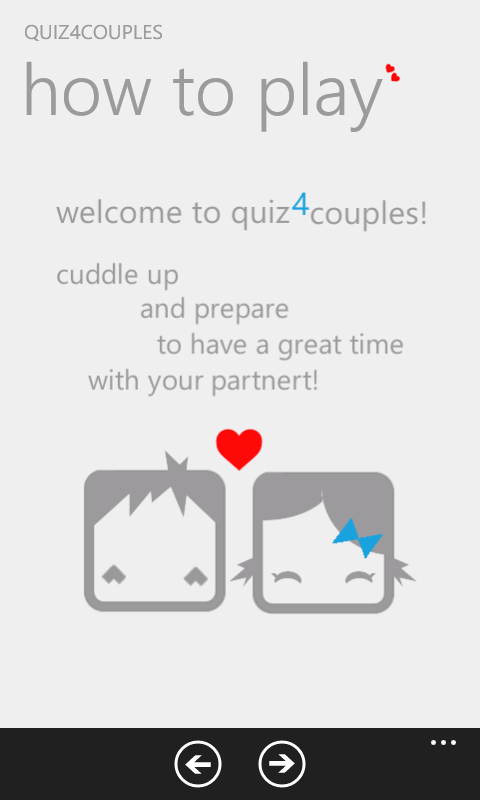 ---
Written by Jaime González García , Dad, Husband, Front-end software engineer, UX designer, amateur pixel artist, tinkerer and master of the arcane arts. You should follow him on Twitter where he shares useful stuff! (and is funny too).Follow @vintharas
---