UPDATE (5th April 2017): This article has been updated to the latest release of the Angular CLI 1.0.0 and the latest version of Angular 2+ (Angular 4).
I have run a couple of workshops on Angular (2+) and the most number of issues that prevented (or slowed down) participants from enjoying Angular 2 were related to setting up their development environment. I also get questions often in my blog and mailbox about JavaScript and Angular (2+) and there's a surprising number of them related not to Angular itself but issues with module loading and the dev environment. All of this is because "modern" web development (as it's often referred to) is not easy.
We have all these awesome new languages and tools that improve our development experience like TypeScript, ES6, SASS, eslint, Karma, etc but they come at a price because the browsers can't quite understand them or they require additional configuration. So we need that transpilation/automation layer, territory of the so called front-end build pipeline, to do that job for us. And that means that as web developers there's now an extra skill that we need to learn and master. Indeed if you've worked with any sizeable JavaScript project in the past two years chances are that you've gone through the non-trivial task of building your own pipeline with grunt, gulp, broccoli or webpack.
Fortunately for us, the Angular (2+) team is on a quest to make the Angular (2+) ecosystem the most awesome possible. That's why they are working on a tool that will help you create an Angular (2+) app from scratch with all necessary configuration with just three words: ng new my-app.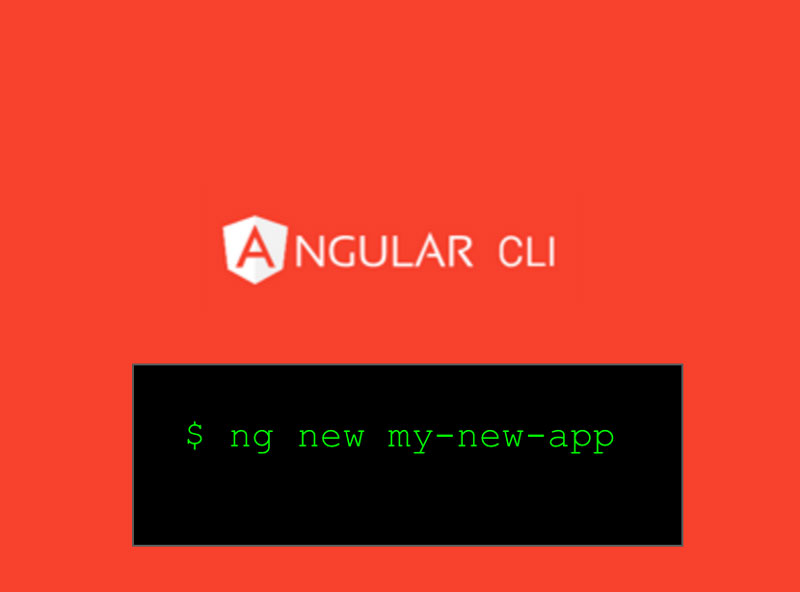 The Angular CLI. Sounds interesting?
Read on →