• 22 minutes read
career
I was reading dev.to a couple of weeks ago (I think) and there was an article that made me reflect about my interviewing experience at big tech companies (as an interviewee). So I thought… Why not share it and help other people that may be in the process of interviewing? Or who are considering applying themselves but perhaps don't dare to? Or with someone who is merely curious and may think of it as a long term career goal?
So here it goes! In this article you'll find out how to tackle the technical interviews at big tech companies. You'll learn from my experience and my mistakes and we'll distill everything into a methodology of sorts: A way to prepare your mind, and body, and mind (:D) before and during the interviews.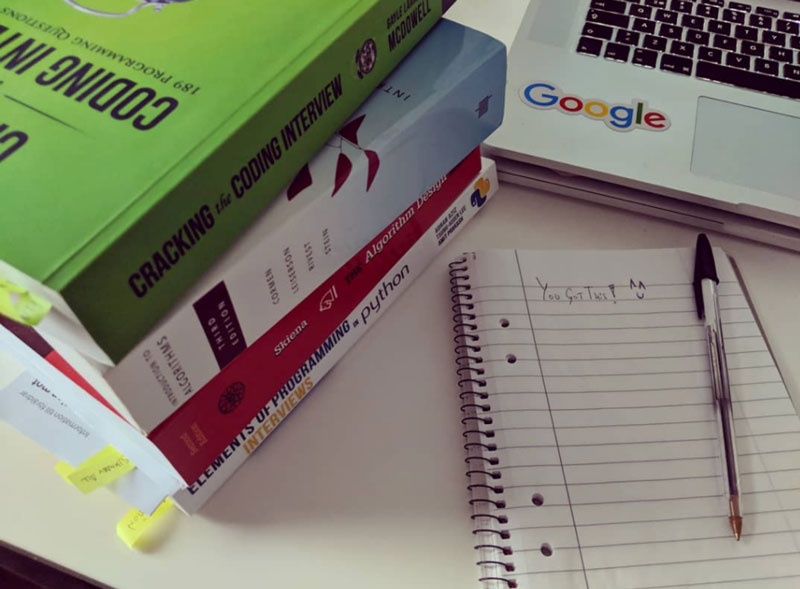 Get those interview books ready, pen and paper, and let's kick some ass!
So one day many, many seasons ago I got this call from Amazon…
Read on →