3 minutes read
personal
The Best Of Barbarian Meets Coding 2015
OMG… Another year has just gone by! Can you believe it?! Here are the best articles of barbarian meets coding this year:
Top 10 Articles 2015
The top 10 articles that I wrote this year
Top 10 Most Read Articles 2015
The most read articles during 2015
My Top 5 Favorites 2015
The articles I enjoyed writing the most this year
Hope you have had a great year! Merry Christmas and a Happy New Year!!
---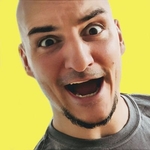 Written by Jaime González García , dad, husband, software engineer, ux designer, amateur pixel artist, tinkerer and master of the arcane arts. You can also find him on Twitter jabbering about random stuff.
---